The Pros and Cons of Paid Marketing on the Metaverse
The Metaverse is coming at us fast, maybe even sooner than we think. And it's going to change the game entirely for marketers and advertisers. The Metavers's global AR/VR world promises to be far more immersive — and engaging than traditional social media experiences.
With potentially billions of users using the platform, in the not-so-distant future it will be one of the largest marketplaces for paid online marketing. But is it worth investing in just yet, and what kind of virtual brand experiences lie ahead?
In this article, we'll take a closer look at some of the pros and cons of doing paid marketing on the Metaverse.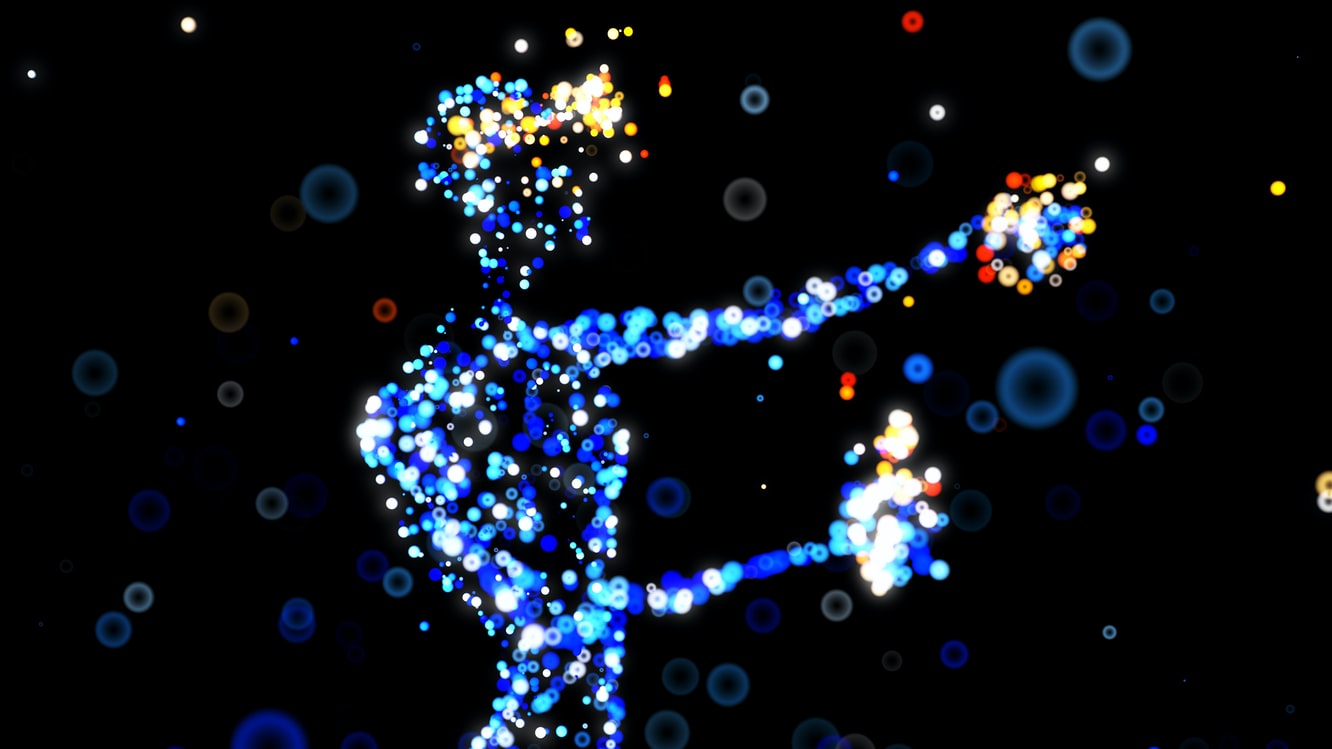 What Is The Metaverse?
At its core, the Metaverse is a global 3D world that users can interact with using specialty AR/VR headsets. In its initial launch, the Metaverse will primarily be a virtual space for gamers. But Meta has also laid out a plan for its development into something even bigger.
Thinking beyond gaming, the Metaverse will eventually become a space where users interact with one another, attend virtual events, and even create new, virtual lives for themselves. Incorporating aspects of virtual and augmented reality, the Metaverse will be a uniquely vivid online universe — unlike any we've ever experienced before.
Its CEO, Mark Zuckerberg, who recently rebranded Facebook into Meta after a series of PR crises, describes the Metaverse as an "embodied internet." Moving from web 2.0 to web 3.0, the Metaverse will offer unique opportunities for people around the globe to connect. Although Meta will be a large part of the equation, it's worth noting that the Metaverse doesn't belong to Zuckerberg. Very much like the Internet today, the Metaverse is a decentralized world that doesn't belong to just one company.
For advertisers, the Metaverse unleashes a world of creative possibilities. The potential of what the Metaverse has to offer is endless. Now, interacting with targeted audiences and communities will be easier than ever, and will take on new immersive forms that may be hard to even imagine.
While the potential possibilities are infinite, here's our roundup of the future of advertising within the Metaverse.
Paid Marketing on the Metaverse
Virtual Reality Billboards
When users navigate worlds within the Metaverse, they'll be exposed to virtual billboard spaces — just like in the real world. These billboards appear in the virtual worlds, in video games, and even at online e-sporting events. Unlike real-life billboards, these have the opportunity to be targeted to specific user categories and to contain interactive components which users can choose to engage.
Influencer Marketing
As the Metaverse develops, influencers will undoubtedly come to dominate the new space. Today, companies are already spending more than ever on influencer marketing. In 2020 alone, brands spent over $5 billion for influencers to promote their products on platforms like Instagram, Facebook, and Youtube. On the Metaverse, influencers will have even more opportunities to promote products to an audience that's uniquely engaged and attentive.
Product Placement in Games
Marketers shouldn't underestimate the reach of video games. In 2021, the number of active gamers in the U.S. reached 226.6 million. The Metaverse might even increase that number, as it will make video games more approachable, engaging, and connective. Undoubtedly, the future of advertising within virtual game worlds will be product placement. Product placements allow gamers to engage with targeted products without interrupting their gaming experience.
3D Stores
Brands like Nike and Gucci have already started working on in-world stores where users can browse products and try them on as avatars. Now H&M, one of the world's largest apparel retailers has formally announced the launch of their own virtual stores in the Metaverse. Virtual stores provide customers with a three-dimensional shopping experience without ever leaving their home consuls. In the Metaverse, 3D stores are a unique opportunity for brands to engage with prospective consumers.
The Pros and Cons of Paid Marketing on the Metaverse
Paid marketing on the Metaverse will be a lot more varied than paid marketing on social media, which has some obvious benefits. But is it the right step for your company to take? Well, let's take a look at some of its pros and cons.
The Pros of Paid Marketing on the Metaverse
Another Channel For Your Toolkit
For advertisers, having a variety of channels to promote products is always a plus. Paid marketing on the Metaverse won't necessarily replace paid marketing on social media, or even in traditional media. However, adding that extra channel can increase your reach and position you as an innovative brand (at least in the early days of the Metaverse.)
Robust Metric and Analytic Tools
The Metaverse will offer some very useful analytics, including who saw your paid marketing efforts, how much attention they were paying to it, and how much time they spent browsing. These new ways to track traffic will give marketers powerful tools to make smarter decisions about your advertising, and direct it to exactly the right audience at the right time.
Reach An Engaged Audience
To get people interested in buying your product or service, they need to really take in the information you're sharing with them about it. With its use of virtual and augmented reality technology, the Metaverse will be uniquely engaging and immersive. The audience you'll find on there is already paying attention — so all that's left for you to do is to find the right message to show the right audience at the right time.
Creative Opportunities
Advertising in a 3D virtual world can take many shapes and allow your advertisers' creativity to shine. From 360 video clips to interactive ads that use AI, there are very few limits to what you can create. It's an excellent opportunity for marketers to step out of the box. Marketers will also get the chance to show audiences ads that they actually want to see and be remembered for having given customers a memorable experience.
The Cons of Paid Marketing on the Metaverse
Competition With Other Advertisers
Brands like Disney or Nike are already investing millions into their Metaverse marketing. For smaller brands, it will be hard to compete with the level of innovation they'll bring to the table. There's a chance that your paid marketing efforts could look uninteresting when placed next to brands that use incredible visuals, augmented reality, or interactive ads.
There's also a chance that your paid marketing could find itself right next to your competitor's. When doing paid advertising on Facebook, Instagram or Twitter, you know that your audience won't see your product advertised right next to one from a competitor. The Metaverse is much more decentralized, so it could be a risk.
Less Data On What Works And Doesn't
In the beginning, there will be very little data showing what marketing strategies have the best success on the Metaverse. The problem is, most advertisers don't have the luxury of time on their side to use trial and error to try to figure out what really works. If your company is one of the first to use paid marketing on the Metaverse, it runs the risk of investing too much into a strategy with a low ROI.
Ethical Debates On The Horizon
The Metaverse doesn't even exist yet, but it already has detractors. New technologies like targeted ads that interact with users' avatars are sure to unleash even greater waves of ethical debates. Hyper-realistic interactions can also highlight many social schisms which exist in our society today. Play your cards wrong, and you could find yourself at the center of a tricky public controversy.
User Over-Simulation
The Metaverse will be more engaging than any media we've seen before — at least for a time. The danger with a world that's so stimulating is that over-stimulation can also lead to apathy. Depending on how much paid marketing there is on the Metaverse, users could become jaded and stop paying attention to it. As of yet, we don't know how "engaged" a targeted audience is likely to stay.
Should You Use Paid Marketing On The Metaverse?
All things considered, is it a good idea to start doing paid advertising on the Metaverse? Well, the answer is tricky. For some businesses, especially large ones, it could be worth it but in the beginning, it won't be easy.
Advertising on the Metaverse will have you jump through many hurdles to be creative enough, stay relevant enough, and avoid controversy. In the beginning, the safest way to do paid advertising on the Metaverse may be influencer marketing, which has already established its value on an impressive number of other social platforms.
For the rest, it's a gamble. That being said, paid advertising on the Metaverse could pay off and establish your brand as a forward-thinking player in your field. Remember to stay creative and keep experiences targeted, and a paid marketing strategy in the Metaverse can really pay off.