5 MarTech Tools For Your Retail Business
Marketing technology has evolved so rapidly, it can seem almost impossible to follow all the latest innovations. From AI-backed predictive analytics to automated customer service, MarTech tools have the potential to help you grow your business at any stage.
While MarTech might seem like a scary term, the good news is that these tools aren't all that difficult to start using. In fact, most make marketers' lives a lot easier and don't necessarily cost a large budget to begin using.
The only bad news, there are so many out there making it difficult to even give a proper overview! But if you're not sure how to start building your MarTech tools stack, don't sweat it. This article will run you through the top 5 tried-and-true MarTech tools all retail businesses should start using today.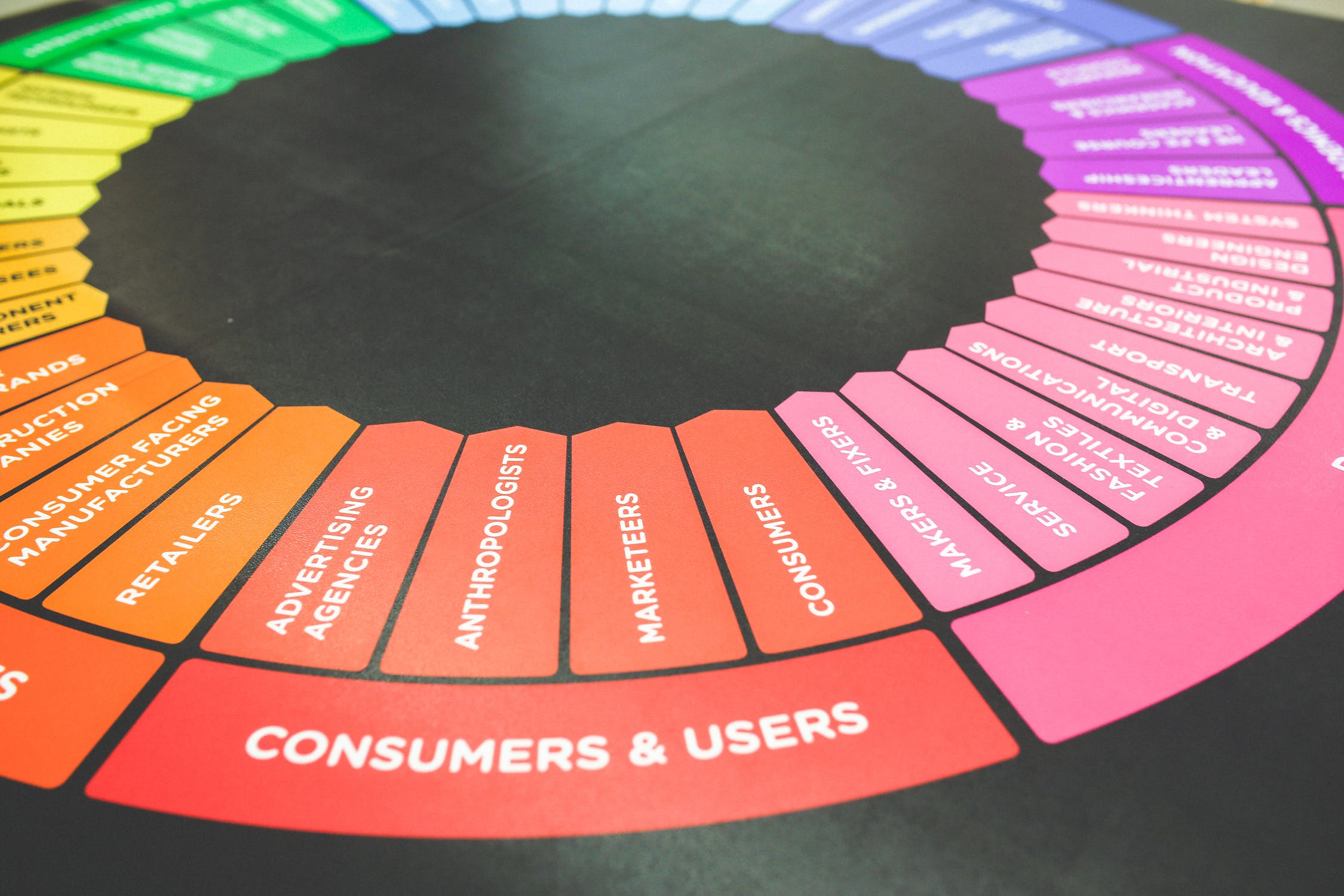 The Benefits of A Solid MarTech Stack
A MarTech stack is a set of marketing tools that complement each other in order to help a company achieve its marketing goals. By choosing the right ones for their unique needs, businesses can improve:
Their

brand image

, thanks to social media management tools that post the right content at the right time.

Trust

in their brand, thanks to UGC displays that add social proof right onto the retailer's store.

Customer relationships

, thanks to CRM and customer service tools that help keep customers happy.

Their

reach

, thanks to organic marketing tools that improve website SEO.

Their

conversions

, thanks to useful chatbots or product review displays.
Building a good MarTech stack can help you achieve any and all of these goals. The trick is to find the ones that work for you — that is, the ones that fit within your team's existing flow. Below are 5 of the most useful MarTech tools and a few specific examples that work for companies of any size.
5 MarTech Tools For Your Retail Business
1. CRM (Customer Relationship Management) Tools
A CRM (Customer Relationship Management) tool keeps customer data organized and usable to improve leads and retention. It's essentially a piece of software you use to track all interactions with customers — both existing and prospective. CRMs are some of the most complex MarTech tools and help both marketing and sales teams.
Key Features of CRM Tools
Keep and organize contact lists

Offer analytics on customer behavior

Segment contact lists based on criteria

Integratable with email marketing
The Benefits of Using a CRM Tool
Improves customer retention

Improves customer relationships and customer service experiences

Manages all customer data in one place

Keeps customer data safe

Creates stronger, data-based sales strategies
The Top CRM Tools for Retail Businesses
HubSpot CRM

— A simple, cloud-based CRM for overseeing customer data.

Pipedrive

— An advanced CRM that integrates with many 3rd-party applications.

Salesforce CRM

— An AI-driven CRM offering advanced personalization.
2. Ecommerce Chatbot Tools
Chatbots have become incredibly common on almost any type of ecommerce store. Using AI technology to offer life-like interaction with customers, chatbots provide way more than simple customer service. They save customers time by retrieving helpful information, guiding them to the correct pages, and sending back useful analytics to marketing and sales teams.
Key Features of Chatbot Tools
Provide 24/7 customer service

Can adapt to the company's unique tone of voice

Able to inform customers about status orders and stock levels

Work on ecommerce sites and on businesses' social media

Offer analytics on customer queries and behaviors

Integrate with customer segmentation software
The Benefits of Chatbots for Ecommerce Stores
Keeps customers on your page

Improves customer satisfaction

Offers reliable customer service

Communicates your brand's voice

Helps refine customer service strategy




The Top Chatbot Tools For Ecommerce
Botsify

— A clever tool that works great for multilingual sites.

Drift

— The best chatbot in terms of analytics and user segmentation.

HubSpot's Chatbot Builder

— A fully customizable no-code chatbot.
3. UGC Display Tools for Ecommerce Stores
UGC displays are a great way of exposing your prospective customers to all the great things previous users have had to say about your company. User-Generated Content encompasses pictures, product reviews, videos, tweets, and more. It's essentially the sum of all the content that internet users produce that relates to your brand somehow. This type of content is invaluable to companies as it's a source of social proof that can boost brand trust and conversion rates.
Key Features of UGC Display Tools
Gathers UGC from across the web including social media

Creates data-backed aggregate star ratings or scores for products

Sort out reviews by category and quality
The Benefits of Using UGC Displays for Ecommerce
Top UGC Display Tools for Retail Businesses
Feelter

— A multi-faceted UGC tool that creates beautiful displays and compiles product reviews for your retail sites. Easy to use and shown to improve brand trust.

Smashballoon

— A WordPress plugin for displaying social media reviews.

Olapic

— A picture-based UGC display tool that works great for UGC campaigns.
4. Social Media Management Software
Retail businesses need a strong social media presence to grow their organic marketing. Using social media management software can save them a lot of time and energy that goes into planning, tracking, and managing social media campaigns. Using automation, these tools make marketers' lives easier and can even inform the way they plan future social media campaigns.
Key Features of Social Media Management Software for Retail Businesses
Social media planning

Social media smart scheduling

Automatic content reposts

Varying content formats for different platforms

Tracking campaign hashtags
The Benefits of Using Social Media Management Tools for Ecommerce
Automated recurring processes

Improved productivity and efficiency

Increased brand visibility

Saved time and energy
Top Social Media Management Tools for Ecommerce Websites
SproutSocial

— A complex tool to manage all social networks at once. Provides useful analytics and social media optimization tips.

Hootsuite

— Connects with over 20 social networks, an excellent tool for getting on to trends at the right time.

MeetEdgar

— A simple social media management tool that integrates with the five largest social media sites. Easy-to-use automation and scheduling features.
5. Ecommerce SEO Analysis Tools
SEO is a cornerstone of organic marketing for any online retail business. By using the right MarTech tools, marketers can improve their SEO to help more people find their ecommerce store online. But the right SEO analysis tools go far beyond keyword research and provide support for all aspects of a well-developed SEO strategy.
The Key Features of SEO Tools for Retail Businesses
Analyze SEO keywords and provide suggestions

Analyze and improve site speed

Improve your site's backlink profile




The Benefits of SEO MarTech Tools for Ecommerce
Makes your site rank higher on search engines

Saves time on SEO strategy planning

Saves time on learning about the latest SEO updates
Top SEO Analysis Tools for Online Retailers
MOZ

— Offers actionable tips on making your website more SEO-friendly.

Ahrefs

— A data-heavy tool that tells you about your website's backlink profile.

SEMrush

— Analyzes your competitors' SEO and provides suggestions.
Final Words
Navigating the world of MarTech tools can be overwhelming. Fortunately, you don't have to start using all the tools at once. The five tools we've outlined are some of the most beneficial for retail businesses. Consider adding them to your stack one by one, and you'll be well on your way to optimizing your marketing for better results.

Want to create more trust for your brand using existing social proof? Try out Feelter's easy-to-use MarTech tools today and see how you can leverage high-impact UGC to improve conversions for your ecommerce website.