Top Organic Marketing Strategies for Retail Businesses in 2022
E-commerce accounts for 14% of global retail sales, and in 2022 the Covid-19 pandemic has only emphasized the importance of digital e-commerce experiences. With customers turning online to find products, the pandemic has triggered changes in online shopping that will likely have lasting effects for years to come.
Today more than ever, organic marketing is a crucial and growing part of any budding business's digital toolkit. Compared to other forms of digital marketing, organic growth doesn't require a large company budget to get your product in front of paying customers.
Since organic content is earned rather than owned, it's often a good option for small and big businesses alike. Organic marketing strategies can help any business drive customer acquisition and conversion by leveraging key, proven techniques. In 2022, retail businesses have a myriad of organic growth strategies available to them — so let's dive in!
In this article, we'll cover the top organic digital marketing strategies for retail businesses in 2022.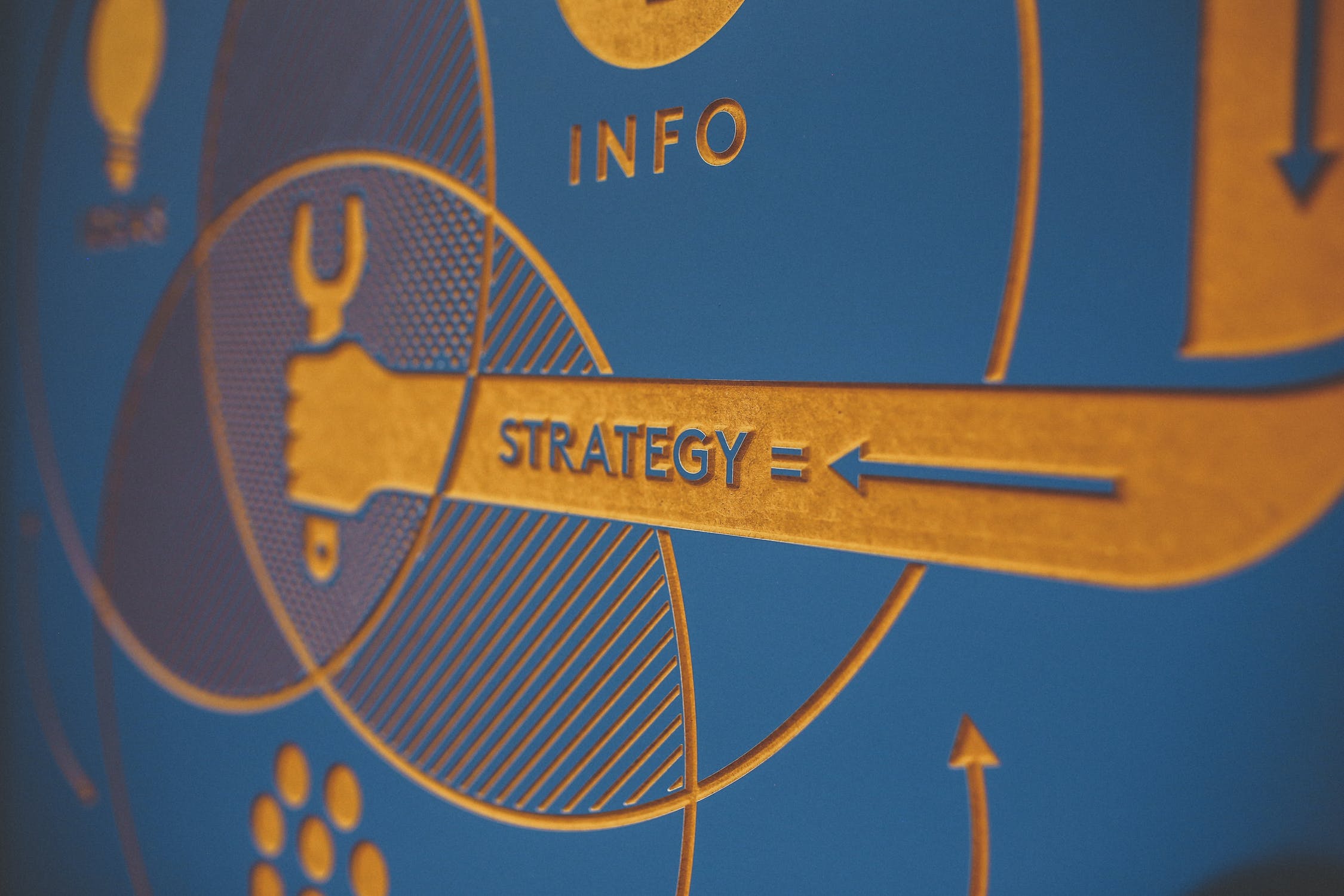 Website Organic Marketing Strategies
In today's digital world, ignoring content marketing is no longer an option, with up to 86% of B2C brands leveraging content marketing to reach and attract potential customers organically. It's also a quick and easy way to promote your website's SEO ranking, which can be critical to your retail business's success.
While website content is underestimated, it is often also the simplest and most effective means of communicating who you are as a brand and what you have to offer customers. With 81% of retail shoppers doing online research before buying anything, it's clear that the overwhelming majority of retail consumers begin their shopping journey with online research.
So, how do you produce and distribute effective, high-value website content that drives viral organic growth? Here are a few steps you'll need to consider taking.
Develop a Website Content Strategy
So you're ready to start creating website content that helps drive viral organic growth — great! But where do you start? Instead of creating arbitrary content and guessing what will gain traction, it's important to develop a cohesive content marketing strategy aimed at driving viral organic growth.
As a rule of thumb, when creating content — whether it's a product page or blog post — your goal should always be defined by asking the most basic questions of any content strategy: the who, what, where, and when.
From articles to videos to landing pages, work closely with your team to develop valuable website content that engages your potential audience. It's always good to include images, illustrations, or infographics in any of the media you produce as they'll help promote SEO.
Produce High-Value Web Content
Getting your product in front of your customer is no easy feat. And it can be crucial to building customer trust. Not sure where to begin? Here are some examples of high-value web content that retail customers find engaging in 2022.
1. Product Comparisons
Shoppers are always on the hunt for better deals and savings. Before making a purchase, most online customers make sure to do their own research, and may be looking at your competitors to help them make the right decision. Creating a piece of content which highlights the differences in your product's offering can have an impact on whether a potential customer decides to checkout, or ex-out.
2. Gift Guides
The holidays can get crazy, and shoppers love a good gift guide to support them in their internet research. Whether it's Christmas or Mother's Day, consumers are always on the hunt for helpful tips and resources. Your role is to give them ideas on what to buy. Producing articles, videos or infographics with titles like '10 Christmas Gifts for Your Favorite Ballerina,' or '25 Valentine Presents Every Vegan Will Love.' Including gift round-ups in your web content strategy can really go a long way.
3. Case Studies
Case studies can be powerful tools when talking to niche, or case-specific audiences. If your product or service has helped customers overcome a challenge or achieve a goal, then a case study piece may be the right web content for you. Articles that showcase your offering's ability to achieve results can help your brand speak directly to customers you're trying to reach. Make sure to include direct quotes and relevant statistics that testify to the success of your customer's journey.
Distribute Web Content for Organic Growth
As part of your organic content marketing strategy, you might choose to publish web content on your website, but you'd be missing out on wasted opportunity. Don't forget, there are many options when it comes to distributing content, including social and email marketing channels. Lastly, promoting web content via third-party channels is an effective way to ensure it has a strong reach.
Publishing Web Content on Your Website
Creating content published directly to your brand's website helps your website's pages show up in organic searches. This happens when people search for keywords related to your industry, product or service.
Publishing Web Content on Other Sites
Another effective strategy for organic content marketing is producing content that you can publish on other websites that backlink to your business's website. This has to do with how Google search ranking functions, which prioritizes backlinks to high-traffic websites.
Publishing Web Content on Third-Party Platforms
Backlinking your website on other high-ranking websites will also go a long way to increasing the likelihood of your brand's website appearing higher up in search results. Similarly, producing content that you can publish on third-party platforms like LinkedIn, Reddit, or YouTube will help increase your audience reach and SEO ranking.
Top-ranked organic web content marketing tools:
Social Media Organic Marketing Strategies
When considering how to create viral organic growth for your online retail store, social media becomes an essential pillar of any organic content marketing strategy. While social media remains an effective way for most brands to throw ads at their customers, retail businesses can just as effectively leverage the potential of social media with relatively low budgets.
Similar to website content marketing, retailers can focus on the social networks where their potential customers are likely to hang around. Social media content helps promote viral organic growth by generating brand awareness and engagement with your target audience through both branded and user-generated content.
Develop a Social Media Content Strategy
Just like your website content strategy, developing a social media content strategy should focus on the who, where, and when.
One of the first steps towards a long-term social media strategy is to set your content goals which can help you start planning out the type of content you want to produce.
Next, figuring out who your audience is and what kind of content they are most likely to engage with is key to building any successful social media content strategy. It's also critical to converting social media followers into paying customers for your retail business.
Lastly, Identify the core message your brand wants to communicate and replicate it across a diverse set of social media channels according to the needs of your target audience. But successful strategies for retailers are the ones that keep evolving.
Experiment with content by diversifying your efforts and adapting your content to fit the needs of every social media platform and its corresponding audiences.
Produce and Repurpose Social Media Content
In 2022, social media is adopting its own form of SEO. Algorithms work by putting your posts in a pool as small as one percent of your followers.
If those people engage with the content, then it gets introduced into a larger pool. That means slowly but surely, more and more people will see it — but only if it's good quality! This is why it's critical to produce high-value content for social media, and more specifically, posts that speak directly to your audience.
One of the most effective ways to engage your audience is by leveraging the power of social proof via high-performing user-generated content (UGC). If you are not familiar with UGC, get to know it! It's going to be your social media's secret weapon. Not only is ​​user-generated content far more accepted and trusted by other consumers.
Read More: What is Social Proof?
Distribute Social Media Content for Organic Growth
Retailers can't afford to share content on just one social platform. While focusing all your efforts on a single channel might help you in the short term, doing so can hurt you in the long run. A good strategy involves finding multiple ways to actively distribute content so that it reaches as many people as possible.
It's always good practice to hire a social media marketing manager who is responsible for monitoring and managing your brand's social media accounts. This person should always have one ear to the ground whether it's in community groups or online discussion groups engaging with online interactions with your brand.
Lastly, don't forget the power of a referral. According to Instagram's research, 87% of shoppers report making a purchase based on a recommendation from an influencer. Social media influencers are having a growing impact on purchasing decisions of customers across all platforms.
Ensure you're leveraging the power of social proof to promote your product by reaching out to influential power users who use and love your product.
Top-ranked organic social media content marketing tools:
Email and Newsletter Organic Marketing Strategies
Emails and newsletters often get overlooked when considering viral organic growth. But the fact of the matter is that when it comes to retail, having a solid email and newsletter content marketing strategy is vital to engaging customers.
While email and newsletters are slightly different from some of the other organic marketing methods we've mentioned, they're just as valuable to maintaining continued engagement with customers post-purchase.
In email and newsletter content, you'll be sharing information with leads who already know your business and have potentially already bought from you before. According to Emarsys, 81% of small business retailers rely on email as their primary customer acquisition channel.
There's no doubt email is an effective method for any type of business to acquire customers, but there are many other overlooked benefits, including increased ROI, engagement, and brand awareness.
Develop an Email Content Strategy
Follow some of the same steps to develop a newsletter and email marketing strategy as you would with a website content marketing strategy, but with a focus on the unique aspects of email and newsletter strategies.
Start by outlining a step-by-step marketing strategy for the kinds of campaigns you want to create. It can include a specific audience, goal, or timeframe –– such as promoting a holiday or planned sale. It also helps to put together a strategy for an email campaign that engages customers from sign-up to purchase.
For example, in 2022, 60% of retail and e-commerce companies are personalizing emails based on past purchases, retargeting customers who have already interacted with their brand. According to Campaign Monitor, personalized subject lines lead to 26% more opens
Produce Targeted and Automated Email Marketing Content
Once you have built an email list of interested leads, it is time to create ongoing email marketing campaigns with defined objectives to share special content, including deals, promotions, and sales for your retail business.
Here are some ideas for organic email content marketing content in 2022:
Track Email Marketing Content
After setting up and launching your targeted email campaigns, keep track of its performance over time. With time, you'll notice valuable trends that can provide insights into your business that you can leverage to improve future campaigns. You can also use these insights to strengthen your outreach by catering to specific relationships you have with receivers.
When tracking your automated email campaigns, take note of the following benchmarks:
Open Rate

Click-through Rate (CTR)

Conversion Rates

Unsubscribes
Top-ranked email content marketing tools:
Build, Deploy, Test –– Repeat!
Use the strategies outlined above to drive organic traffic to your website. As you develop and build your strategy, make sure to ask yourself important questions about your target audience and their shopping habits.
Put yourself in the shoes of your customers. How would your target custom conduct research and discover your business? It could be they rely on recommendations or review sites, or they might be following their favorite influencer's posts closely.
Whatever the avenue, ensure your content marketing strategy is focused on engaging the channels where your target market may be looking for your product. Once you have the answer to this question, test it by posting the kind of content you think they'd be interested in using one of our three strategies above.
Once distributed, keep an eye on the performance of each piece. Metrics can provide a clear idea of what's performing best and what's missing the mark. If a piece fails to gain traction, try freshening up the piece by adding stronger keywords or reposting it to another more relevant channel.
Conclusion
In 2022, content still rains king. From social to email, the secret to driving strong organic growth for your business will come from creating creative, engaging and high-value content.
Remember –– the more diversity of content you create, the better chance you'll have of producing something that's evergreen. Mix things up and get creative with guest posts, takeovers, white papers, webinars and even giveaways to keep your audience engaged.
Whether it's a long-form article on how your product is produced or a killer visual of how your service works, by ensuring that whatever you create is top-quality, you'll reap the rewards both in the short and long-run.