How to Ensure Your Content Stays Evergreen
A good content strategy is made up of two things. First, you have your ever-relevant, "evergreen content" that consistently gives something of value to your audience and helps significantly boost organic SEO. Then you have normal content which is published regularly. A consistent flow of new content helps keep your audience engaged with your brand or company.
The first part of the equation is content that's "evergreen." Evergreen content is by far the hardest to nail for SEO writers. But creating content that's evergreen is a bit like trying to create a pair of sneakers that won't go out of style. To be considered evergreen, a piece of content needs to remain informative, relevant, and share-worthy long after it's been published.
Whether it's a blog post, webinar or podcast, creating evergreen content involves time and effort. What keeps a piece of content evergreen is the level of value and quality it provides. That means content that is genuinely useful and well-written. Compared to non-evergreen content, evergreen content takes a lot more time, research and planning.
However — if you manage to do it right, it's a strategy that can pay off in the long run.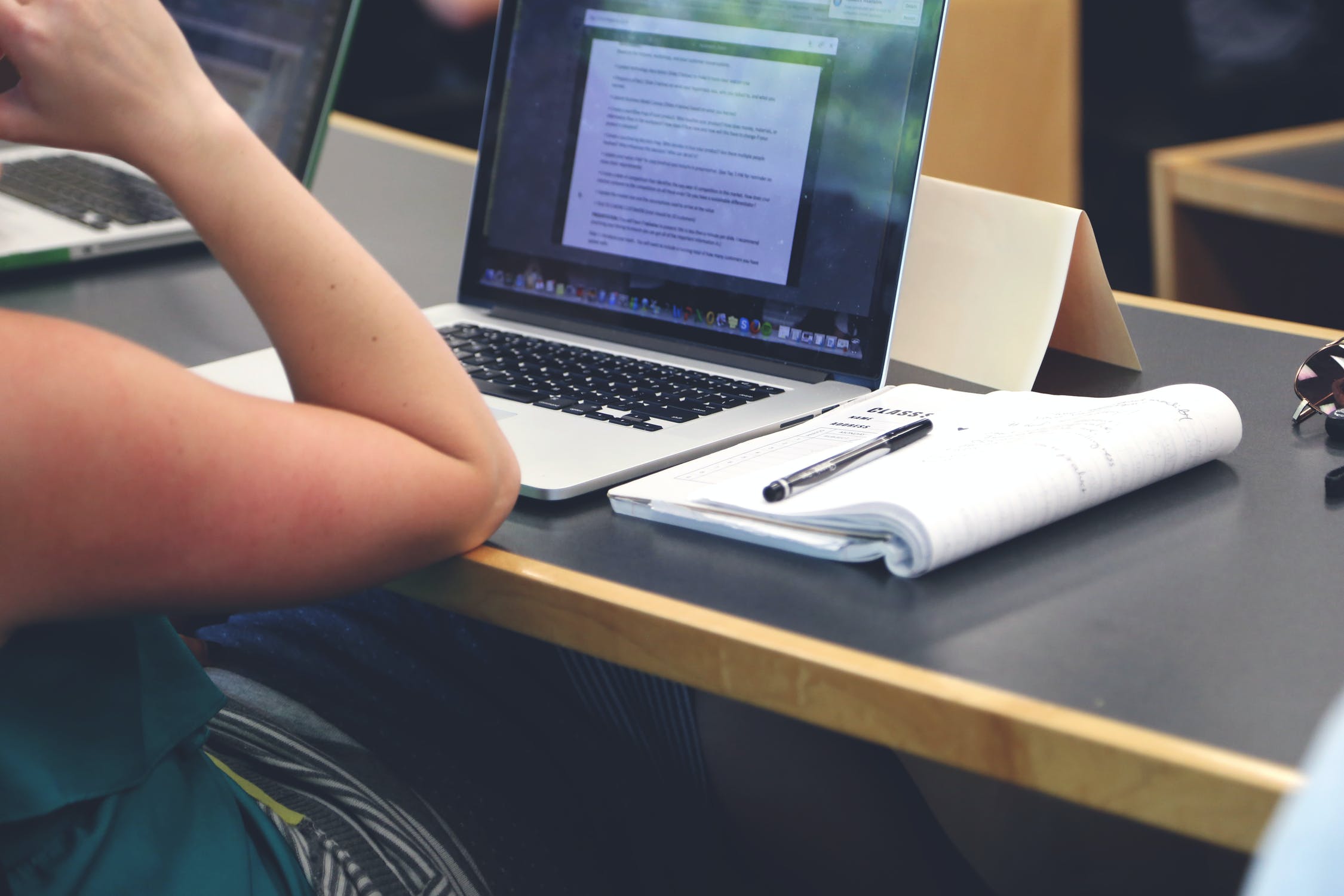 3 Reasons You Need Evergreen Content for Your Organic Marketing Strategy
The beauty of evergreen content is that it continues to reap rewards for your business, months, even years after its initial publication. Whether these rewards lead to increased traffic, shares, conversions or trust, evergreen content is the holy grail of content marketing.
Here are three reasons why:
Number 1 - Evergreen Content Drives Organic Growth
Evergreen content is the most durable long-term content strategy for organic growth. If you look at the top search results for topics like health, fashion, and beauty, nearly all of them will be considered evergreen. Because evergreen content tends to be longer, it offers detailed answers to customer questions.
This is something that search engines consistently reward. Your evergreen pieces are not only likely to rank higher, but they'll also boost traffic to the rest of your website or online store. The fact that evergreen content can continue to bring in traffic years down the line makes it a cost-savvy organic growth strategy.
Don't forget, it's possible to share a strong piece of evergreen content again and again on different channels, including email newsletters and social media. Evergreen content can be a mainstay of your cross-channel marketing efforts — and an excellent way to keep your audiences engaged even when you don't have anything new to publish.
Number 2 - Evergreen Content Establishes Credibility
Never underestimate how much credibility a brilliant guide or tutorial post can give you. Audiences value content that is genuinely useful and information-rich. Establishing thought leadership in your market or industry is crucial to building brand trust.
Having long, well-researched evergreen pieces on your website has the potential to position your company as an expert in its field. It also works because people are much more likely to link to your blog post if it's the most informative and comprehensive.
Over time, this type of content will help you build a strong backlink profile that positions you as a high-authority source in the eyes of search engines — and your target audiences.
Number 3 - Evergreen Content Reaches Your Target Audience
When done right, evergreen content is a great way to engage with your customers. Sharing a well-written listicle or how-to article helps to build brand trust and loyalty. They've gone to you for answers and have found exactly what they were looking for.
That means that the next time they're looking for a similar answer, they'll come to you first. In general, great content is the best way to establish relationships with your customers and grow your community. Evergreen content does that in a way that is also consistent over time and cost-effective for small or budding businesses.
What Makes Content Evergreen?
The key to coming up with content that will be relevant years from now is to choose the right topics and appropriate format. Within your niche, some topics will be topical and time-relevant — while others will be broader and universal. These are the kinds of pieces you want to focus your energy on producing.
Some of the best formats for evergreen pieces include:
In-depth articles

How-to articles

Listicles

Case studies

Guides

FAQs
Let's take the example of an online shoe retailer that publishes blog content to bring traffic to their ecommerce store. A possible strategy would be to produce topical articles on trendy footwear for the current season, or on the latest product releases featured by a brand that you carry. Adapt this concept based on your audience and their specific interests.
But the evergreen content that you publish will cover broader, ever-relevant topics. For example, you could put out a guide on finding the perfect shoes for customers who have wider feet, or a listicle on summer shoe styles that are currently trending. The main goal of your evergreen content is to stay relevant. If not forever, then at least for a couple of months or even years.
These are the kinds of evergreen content that do two things:
Establish points of reference on search engines for years to come

Answer questions and provide in-depth and relevant information
In these pieces of content, make sure to leave out any topical details. Mentioning things like the pandemic or the current government could make your articles more relevant to readers a few weeks or months after they are published. However, these are details you would have to update regularly, so it's better to decide to leave them out altogether.
You'll know you've achieved that if your content:
Will continue to provide value and drive traffic even if they're updated once a year

Provides enough info on the topic that your reader doesn't need to visit another page

Targets a topic universal enough to appeal to a large chunk of your target audience
In these pieces of content, make sure to leave out any topical details. Mentioning things like the pandemic or the current government could make your articles more relevant to readers a few weeks or months after they are published. However, these are details you would have to update regularly, so it's better to decide to leave them out altogether.
Best Practices for Producing Evergreen Content
Start with Keyword Research
Contrary to popular belief, the goal of web content is to be helpful to visitors — not to appeal to search engines. That being said, SEO research is still the best way to figure out what people are searching for and what questions they want answered.
Once you've got an idea for an evergreen piece, use an SEO tool to find out what questions and sub-topics are popular within that niche. Finding keywords with a relatively high search volume lets you know that it's the type of content your audience is interested in reading.
Free SEO keyword tools:
Keyword Surfer

AnswerThePublic

Keyword Sheeter

Keyworddit
But beware: some SEO keywords get to a high search volume very fast and go down just as quickly. The goal here is to find keywords that have a consistent volume of searches over an extended period of time.
Make Sure You Answer a Question
Many marketers have adopted the view that articles rise to the top of search engine results by having the most up-to-date SEO keywords, and not necessarily because they're good. This may have been true back in the early days of the internet. But nowadays, articles that are genuinely valuable and make wise use of SEO strategies are the ones that make it.
To write an excellent evergreen piece, look for niche topics that directly relate to your customers and make that piece valuable to them. Make sure that your article answers a question or problem your customers are having. This will make it easier for them to find the piece and establish your expertise.
You'll want to answer the question in a new and original way. However small your niche or audience may be, there's probably a similar answer to the question already out there on the internet. Make sure yours stands out by creating unique headlines and focusing your content on being educational, informative and advisory.
Longer Is (Often) Better
Your evergreen pieces should be the longest ones on your website.
One reason is, you want to stand out. Standing out in a crowded marketplace makes your brand more competitive. The best way to do that is by providing more information, more tips, a more detailed answer, or more numbers and statistics.
Another reason to produce long-form content is that it drives more organic traffic — and what's great is that it doesn't cost a dime. According to a recent SEMRush study, articles ranking in the top 3 search engine results are 45% longer on average than those ranking at 20th.
Much longer pieces (over 7,000 words) have also been shown to bring in 4 times as much traffic as articles around 1,000 words. So what's the ideal length for a post? Opinions diverge, but a good rule of thumb is to go beyond 1,500 words but stay under 3,000.
That being said, as a rule of thumb, it's best practice not to add filler terms for the sake of word count. Your evergreen content is there to serve your audience first and foremost, not Google's search engine.
Invest in Quality
Your evergreen content is a crucial pillar of your website's credibility and authority and are the kinds of pieces that you should prioritize producing. A 2021 survey of bloggers found that those who invested at least 6 hours in a blog post were twice as likely to report "strong results" from that post compared to those who only spent 1.
You may not be writing your own content, but you still have a say in the quality of the final product. Make sure to hire a good writer for your company, whether outsourced or in-house.
Whoever is writing your content should also be an excellent researcher. Thoroughly-researched articles will generate the most trust. A great way to improve your articles is to combine research from reputable sources with research you conduct yourself (as with case studies.)
Link Your Evergreen Pieces Together
The time that visitors spend on your website is a critical component of your SEO ranking. Fortunately, it's easy enough to keep readers browsing your site if you can direct them to another article that excites their attention.
Make sure that all of your evergreen pieces contain at least a few links to other related evergreen pieces. This will create a network of connected pages and encourage your audience to find complementary information on your website instead of clicking off.
Helping Your Content Stay Evergreen (Even If It's Dated)
Creating content that stands the test of time is a great priority to have, but it's unrealistic to expect all your evergreen content will forever stay relevant. As a rule of thumb, it's a good idea to revisit your evergreen pieces once a year and freshen them up. Here are a few tips on how to reuse aging evergreen pieces.
Repurpose Published Content
If you've just started a podcast, an evergreen article you wrote a few years back could become the basis for a new episode. Are you starting a newsletter? Make sure to link to useful and relevant evergreen articles whenever you can.
Edit Topical Details
Inevitably, some terms or references lose relevance with time. Some studies get disproved, some people can no longer be considered experts in a given field. You can generally refresh an evergreen piece by changing out a few words and updating your sources and information. While you're at it, don't forget to edit for grammar and spelling one more time!
Iterate on Popular Topics
If an evergreen article you have is bringing a ton of traffic to your site, it's a great indication of growing interest for the topic. Brainstorm a few related subjects and create new evergreen pieces that expand on the previous one.
Add Graphics and Videos
As we've mentioned previously, creating successful evergreen content is all about standing out from the competition. Strive to make your pieces stronger with each edit by adding new pictures, replacing old ones, and adding multimedia widgets that will make them shine. Including new infographics and illustrations can also really help.
Follow SEO Best Practices
To keep your evergreen pages ranking high, you may have to make a few tweaks to your SEO strategy. Best practices for keyword density or keyword length have changed tremendously over the past couple of years — and they're sure to keep changing.
The good news is that you can generally update the SEO of a page relatively quickly while keeping the content as good as it's always been.
How to Leverage Evergreen Content for Organic Marketing
Now that you have all of this useful, informative, well-written evergreen content, it's time to use it and use it right! You can leverage existing content to improve your organic marketing every step of the way. Here's how:
Share on Social Media
After publishing a web post, many companies share it on Facebook, Twitter, LinkedIn and call it a day. This is a huge wasted opportunity. Your evergreen content can be shared on social media over and over again—as long as you're smart about timing and adapt to each platform.
Backlink to Evergreen Content
Your evergreen pieces are the most detailed, thoroughly-researched, comprehensive articles you have. It's something that your readers genuinely benefit from, so give them a chance to check them out. Whenever you publish a new piece of content, make sure it contains inbound links to relevant evergreen pieces that clarify a notion, give additional tips, or simply expand on what you're saying.
Include Quotables to Share
A great way to repurpose your content and leverage it for organic marketing is to turn the best sentences into quotes. The quotes can then be shared on Twitter or made into quote images for Facebook, Instagram, and LinkedIn.
Repurpose Articles into Visuals
If you've written a 3,000 word piece on finding the best shoes for a unique foot shape, it can be hard to see how you'll share that piece on Instagram. That's where the power of images and infographics come in.
Hiring a designer to turn the insights of your evergreen articles into visuals gives you a whole new source of evergreen material to share on social media. You can also embed the visuals into the article to make them more engaging and authoritative.
Update SEO Keywords
Some search patterns stay consistent over time, but keywords also work like trends. Simply by updating some of your evergreen pieces, you could be ranking for new types of keywords such as long-tail ones.
Make sure not to overcrowd existing pieces with too many keywords, especially non-targeted ones. However, it's a great idea to leverage your existing content to target new searches and a new audience once in a while.
Conclusion
Evergreen content is a worthwhile investment that can take your organic marketing strategy to the next level. Crafting the perfect evergreen piece isn't an easy task, but it's achievable if you follow a couple of guidelines.
Focus on universal topics that maintain long-term relevance

Answer questions and strive to be as informative as possible

Prioritize producing well-researched and SEO-friendly pieces

Update evergreen content and continue to improve it over time

Share evergreen pieces widely as part of a clear marketing strategy
If you want to drive strong organic growth for your company, UGC is essential. Check out Feelter's powerful marketing tools for strong social proof that drives organic growth for your online business. Feelter turns user-generated content into conversions with tools that are easy to use and boost your brand's authority.