Amazon's purchase of high-end grocery chain Whole Foods shows Amazon's almost $14 billion need to have a physical store presence in the massive grocery business, its strategy to strengthen its online delivery options, as well as highlight the company's long-running competition with mega-outlet Walmart, which commands as much as a quarter of the $800 billion annual grocery business in the United States, where margins are already razor-thin.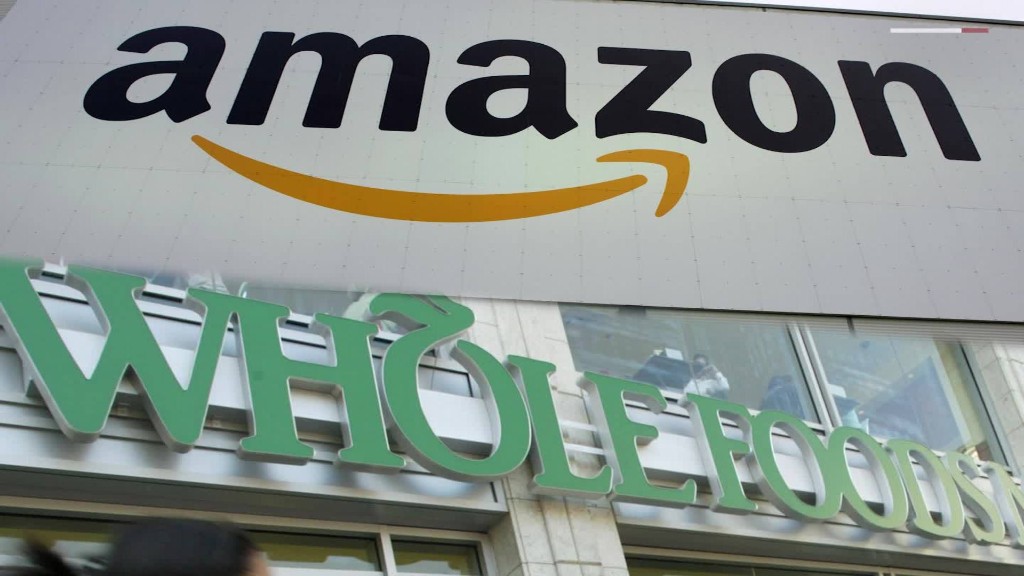 Indeed, many analysts are now looking on the purchase as a potential game-changer in online delivery. While Amazon does post quarterly profits, they tend to not be huge because the company reinvests much of its profits into new acquisitions and strategies. That could be a warning sign to the rest of the grocery business; that Amazon is willing to take a reduced profit in order to essentially subsidize other areas of business innovation, in this case the fusion of online and physical retail and an increasingly innovative approach to expedited online delivery.
Some analysts maintain that Amazon's high profile disruptive entry into the physical grocery store market will lead to a shake-out in the industry generally because Amazon will likely promote lower margins for Whole Foods, which will have a domino effect, necessitating other grocery chains to follow suit.
While lower Whole Foods prices could be achieved in a number of ways, for example linked to Amazon's extremely popular Amazon Prime service which reportedly has as many as 49 million subscribers in the US, the most immediate benefit is a massive boost to the online giant's grocery delivery aspirations. Increased demand would result from lower prices for quality Whole Foods products, possibly encouraging additional store openings. Store locations play into Amazon's online/retail strategy; the more the merrier.
Acquiring Whole Foods' 460 plus grocery stores allows Amazon to get closer to its potential customers, which in turn allows for the enhanced implementation of same-day and overnight delivery of fresh fruit, vegetables and meats. While grocery consumers historically have been reluctant to commit to online delivery of fresh foods, new expedited delivery as a standard business practice, coupled with the Whole Foods brand which is renowned for reliably fresh and high-quality produce, could change that attitude.
Amazon has possibly realized something that some analysts and industry-watchers have long suspected - that online and physical retail are no longer to be viewed as two separate channels, but one and the same. As the grocery industry transitions towards that single channel – online and retail, at once interchangeable and complimentary – the retail chains that fail to adapt will fall by the wayside.
The repercussions of Amazon buying Whole Foods is potentially much greater for the grocery industry than an online giant simply buying a high-end, not-particularly-profitable grocery store chain. An unavoidable consequence of Amazon's purchase of Whole Foods is an industry shake-up where online becomes more dominant and a driving strategic force, companies unable to keep up with the fusion of online and physical retail go out of business, smaller companies get scooped up by larger companies, and the industry inevitably consolidates as it evolves. The grocery industry is set to change forever, and general retail could follow suit as a result.