In an increasingly social media-centric corporate world, a hot-button issue centers around whether companies require websites. While some advocate the benefits of a central company website, others point towards the continued rise of social media and social messaging in the marketplace as negating that need.
For the most part, social media offers extensive interactive engagement to expand brand awareness and loyalty. Aside from being quick and easy to set up, a social media page is both low in cost and can be upkept from within a smartphone's platform app. While website creation and ongoing management can be cost-effective, operational maintenance and management complexity is time consuming.
One of the biggest drawbacks of social media, though, is the lack of ownership, with the social media platform's rules and regulations dictating how you must manage much of a site. And not only is it the code-of-conduct that can influence the perception of your brand, but negative comments and complaints can be posted online as well for all to see.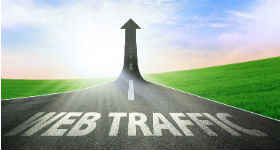 While websites do not necessarily have the degree of interactive engagement social media platforms do with their messaging and comments sections, they do have the all-important complete control of the brand message. Interactive comments come at a price for social media. Indeed, consumers accessing the brand message only via the social media platform, especially for the first time, may be exposed immediately to negative brand comments. As a result, some social media platforms may require constant monitoring to ensure the company's public message stays on track.
So the real question for companies seeking to enhance and further integrate their resources with their ongoing, and hopefully expanding, customer base is not how to choose between a website and social media as a way of engaging consumers. Instead, it is really a question of how the relationship between the corporate website and the company's social media elements can be coordinated and optimized. In other words, what website and social media strategy is best for the business?
The bottom line is that it is no longer a case of website versus social media. For one thing "social media" can mean many things. But it is certainly no longer a one-trick pony world! And simply integrating a website with a single social media platform is insufficient. Companies need to go where their prospective customers are, and engage them on their platform of choice.
Control of the company message and the brand is paramount, but is something that can never be completely accomplished on social media alone. In contrast, a website offers control of the message and how it is presented to visitors.

The real question then, is how can companies utilize and optimize social media to drive traffic to their corporate website, where a controlled, centralized and coherent brand message awaits?
March 06, 2017
madmarketer
Smadar Landau, CEO and Founder of Feelter