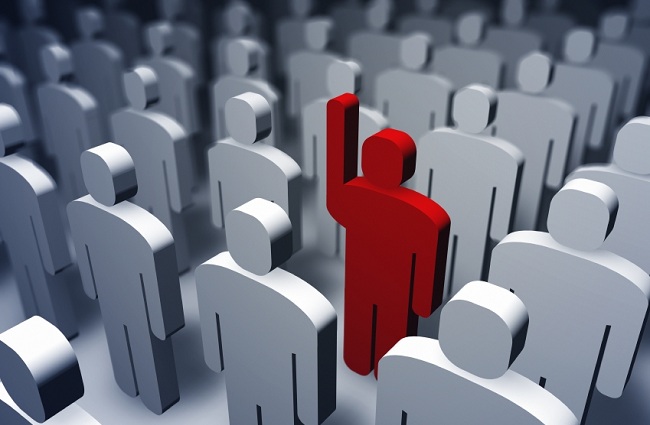 Personalization of the customer experience, in both eCommerce and web sites, and on the high street with smartphone apps such as Starbucks loyalty program, is the future of retail. But online has a distinct advantage over bricks-and-mortar stores in the amount of data immediately available that can be utilized in any personalization program.
As a retail outlet, imagine you knew the name, age, income, and buying habits of every customer that came in to your store. Imagine you knew which technology they favored in accessing the web and their preferences for shopping. Imagine you knew which products they liked best, including the color and size, and their browsing habits while they were shopping. Imagine you could keep in contact with them once they left your store and were able to offer them targeted promotions in real time whenever they were in your geographical area.
Well imagine no more. Because that is exactly what every eCommerce retailer can already do online, which you can't do in a bricks-and-mortar store.
Personalization - essentially giving every customer an individually personalized shopping experience - is gaining in strength and stature like a giant tsunami after a 9.0 retail earthquake. Any online retail outlet that has not already begun to embrace the personalization of the customer shopping experience is already behind the eight ball and playing catchup.
But all is not lost. And as the old saying goes, better late than never.
As a quick guide there are a number of different types of personalization that a web site and an online retail or eCommerce outlet can employ, including:
Navigational personalization is probably the most obvious and recognizable form of eCommerce personalization because it involves customizing how a customer navigates a retail web site based on their purchase history and browsing behavior. For example, a logged-on user that searches for a product but doesn't buy it can have their next visit customized to show that same product as soon as they log on to the site.
Third-party data involves going outside of the vendor to buy data about a certain consumer demographic. A specific audience can be fine-tuned by such criteria as income, geography, age, and occupation. Used by telemarketers for decades, this strategy is ideal for targeting ads and email campaigns. Third-party data providers though are not cheap. As a result, sales would have to increase to accommodate the expense
With predictive personalization, recommendation engines utilize other consumer's purchasing behavior to predict what another like-minded consumer will want to buy in the future. These predictions can then be presented to the consumer in a number of ways, for example, as emailed discount coupons or via promotions in payment apps on their smartphones.
Database segmentation is an invaluable, fundamental aspect of online marketing. Segmenting an email list, for example, entails targeting certain promotions at a certain segment of a company's contacts or consumers. Just as with purchasing third-party data, it is possible to segment a database, only this time according to more specific retail-oriented criteria, such as amount spent per previous order, purchase history, date of last purchase, and susceptibility to online vouchers.
Personalizing the subject line of an email can bear major fruit in improving the ROI in an email marketing campaign or in offering direct discounts to customers. Consumers are much more likely to open the email and read it if the subject line has been personalized and especially if their name has been used.
Dynamic remarketing is more commonsense than innovation. It basically means you present ads to consumers that they are going to be interested in. However, if you keep presenting ads that they are not going to be interested in then you run the risk of alienating that customer and pushing them elsewhere. Even just sending them ads that feature products they have looked at previously is a start.
Once you have personalized someone's online experience with your brand, what do you offer them? There are a number of options, such as:
Real-time offers present different options based on a number of factors, for example, how often they access the site and check on a particular product. Discount coupons need to be directed at the segment of a company's consumer base that are likely to use them. In addition, increase discounts for a first time buyer.
Contextual messaging offers highly relevant customized messages based on a number of criteria, including device used and location. Delivered ads, for example, could change according to real-time events such as traffic or weather. Messages can also change according to keywords used by the consumer in searching online.
Behavioral messaging emphasizes scarcity in marketing, be it time remaining or availability. Putting a time limit on the availability of a discount coupon or product makes consumers act. It's human nature. Also effective are emphasizing a limited number of coupons, or only a few specific product items, remaining. No-one wants to miss out, and equally, no-one wants to miss a great opportunity.
Geo-location messaging allows a web site to target promotions and messages to their customers based on their location. A visitor from a specific state, California for example, could be proactively reminded of the shipping rates to their home even before they have not bought anything. Or they could be offered a 24-hour promotion where the online store says it will pay the state sales tax on a purchase.
Personalization is a two-step process. First, collect the data that allows a web site or company to target an online consumer. And secondly, offer that customer something useful that will entice them to buy. If done right, the result is a highly personalized online shopping experience that will keep a customer coming back to a retail web site time and again.